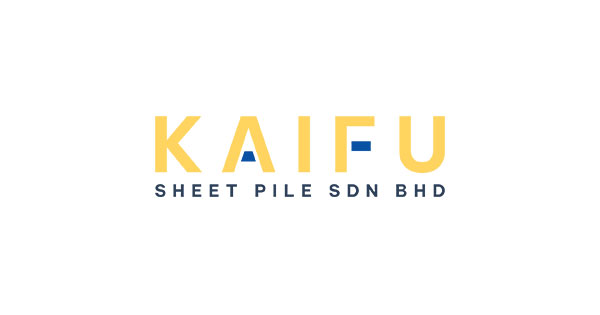 Contact Us:
H.S. (M) 716, MLO 2550,
Jalan Seelong Jaya 2,
Mukim Tebrau, 81400 Johor Bahru,
Johor.

Phone:

+6012-718 2551

E-Mail:

info@kaifu.com.my
Welcome to KAIFU SHEET PILE
Kaifu Sheet Pile Sdn Bhd is one of the leading sheet piling specialists in Malaysia with more than 15 years of experience in the industry. Serving construction projects across the whole of Malaysia, we maintain one of the largest inventories of new and good quality used sheet piles, ready for immediate dispatch. Our range of products includes steel sheet piles, steel pipe piles, hot-rolled and cold-formed sheet piles, i beam, etc.
Contact Us for More Detail
Webteq Solution | The Website Company Since 2007
In 2007, Webteq Solution Sdn. Bhd. was established. Over 30 professionals having experience in website design, web development, SEO (Search Engine Optimization), and web-based application are now on site. Our office is in Taman Austin Perdana, Johor Bahru (JB). Webteq have launched a new web design studio in Sunway Nexis (Kuala Lumpur KL) in the year 2020.  
Webteq = Website & Technology.
The company's original name was Webteq Solution, however it was later changed to Webteq Solution Sdn. Bhd. The name "Webteq" comes from the nature of the company, which deals with "websites" and "technology." Its main services include successful websites, SEO (Search Engine Optimization), and customized web applications.
The Strengths of Webteq – 1,500 websites, 75% Google High Ranking.
Webteq has developed and built over 1,500 websites and web-based applications since Webteq was founded in 2007. Furthermore, we have assisted over 75% of businesses in maintaining high rankings in Google search results. We feel that having a website with a high Google ranking will assist in attracting future sales leads. To learn more about Effective Website, please Contact us.
The Mission of Webteq
To help businesses through effective websites, by helping to enhance corporate image and increase sales leads".
To know more about Website + Google Ranking
"Do you plan to expand your business? Might you want to try if the Website and Google search results can help your business? If you wish to know more about how to boost your website's Google ranking, Contact Webteq, Website Design Firm at Johor Bahru (JB).

We build effective website. - Webteq Solution Sdn. Bhd. "
Contact Us for Web Design Johor Bahru (JB) Kuala Lumpur (JB)
Web Design Johor Bahru (JB)

Webteq Solution Sdn Bhd
No. 34-01 & 34-02, Jalan Austin Perdana 2/23, Taman Austin Perdana,
81100 Johor Bahru, Johor, Malaysia.

E-Mail:

info@webteq.com.my

Tel:

+607-352 4437

Phone:

+6016-770 4437 (Mr Tey)

Fax:

+607-352 5437

Web Design Kuala Lumpur (KL)

Webteq Solution (KL) Sdn Bhd
Unit D-2F-12 Sunway Nexis, No. 1 Jalan PJU 5/1,
Kota Damansara, 47810 Petaling Jaya, Selangor.

E-Mail:

info@webteq.com.my

Tel:

+603-6730 4321

Phone:

+6018-311 4437 (Jason)
Webteq | Web Design Johor Bahru (JB) Kuala Lumpur (KL)